Centova Cast, SHOUTcast and ICEcast FREE Android Mobile Apps. Control your Centova Cast from your mobile device, broadcast live with your SHOUTcast or ICEcast server from your mobile device and listen to your SHOUTcast or ICEcast from your mobile device.
AirCastLite for CentovaCast: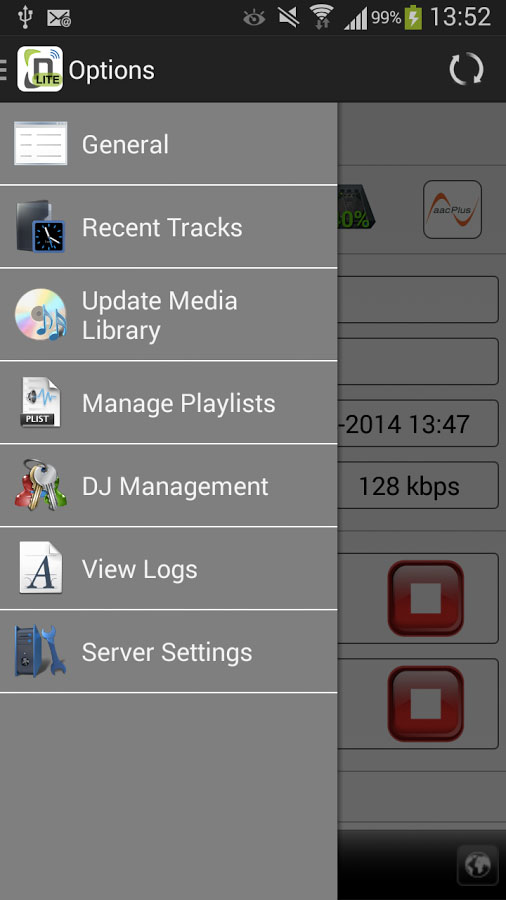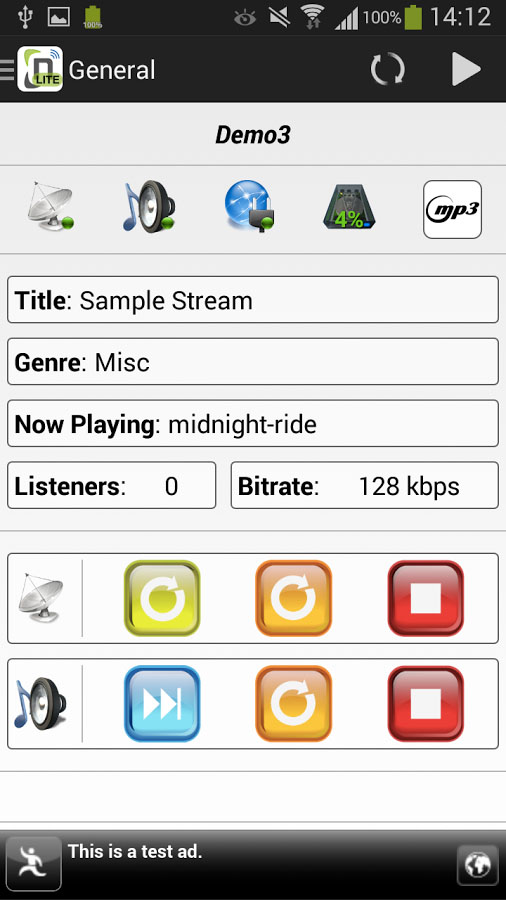 AirCast Control Lite is application to control radio servers managed by Centova Cast web interface. App features:
- Preview account stream (Player for accounts broadcasting in mp3)
- Control server and source (start/stop, restart, reload, advance to next track)
- Display server/source status - Shows disk usage and stream type(acc/ mp3)
- Display Title, Genre, Current song, Number of listeners and bitrate
- Recent tracks
- Manually update media library
- Manage playlists (Activate/Deactivate and displays info for specific playlist)
- Dj Management
- View latest logs
- Manage server/account settings
AirCastLite for CentovaCast at Google Play

BroadcastMySelf: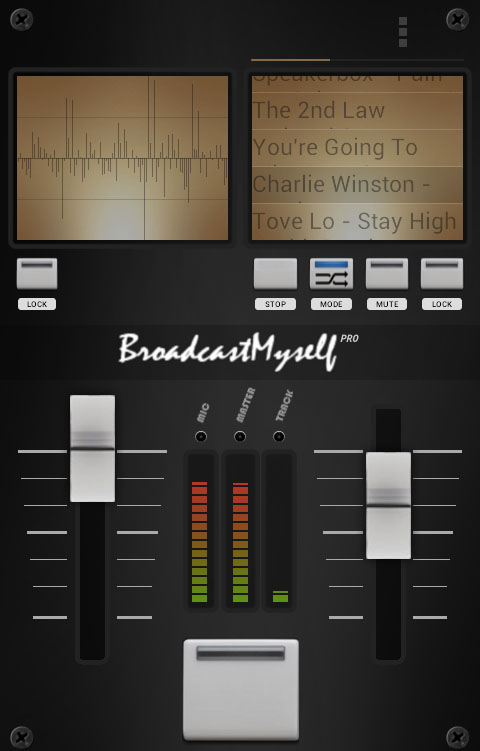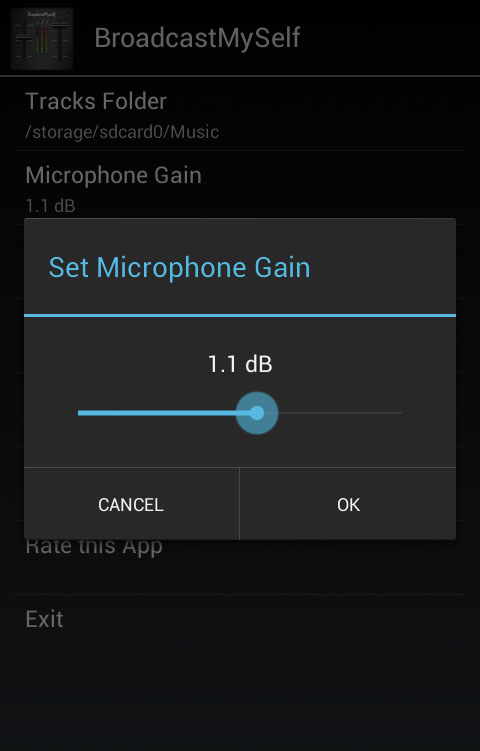 BroadcastMySelf is an Android client for Icecast/Shoutcast Server. Live show for your Web radio with many streaming settings. App features:
* Stream live audio directly from your microphone and your tracks
* record and save in mp3 format
* Mixing console, two channels (mic, tracks)
* VU and Peak Meters.
* Multitouch sliding volume control (fader).
* Mic and Track gain settings.
* Broadcast to icecast/shoutcast server.
BroadcastMySelf Streaming Instructions

Net Radio Player: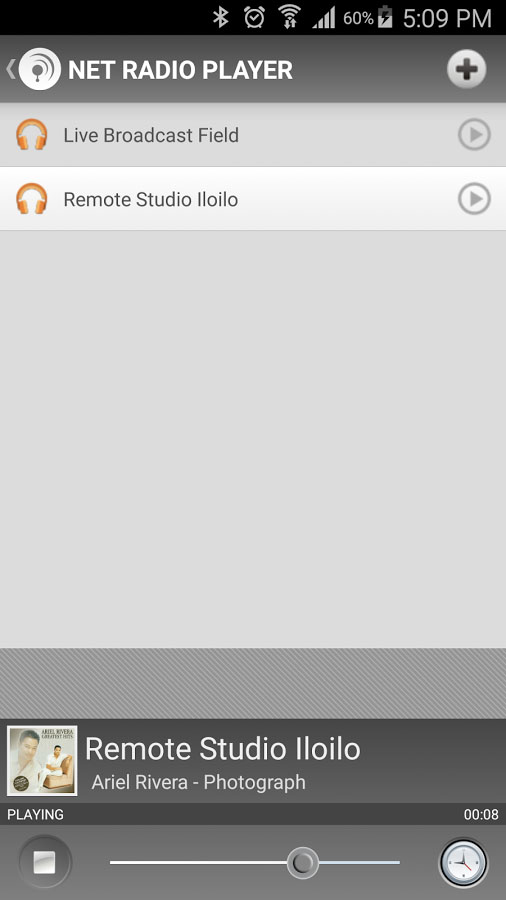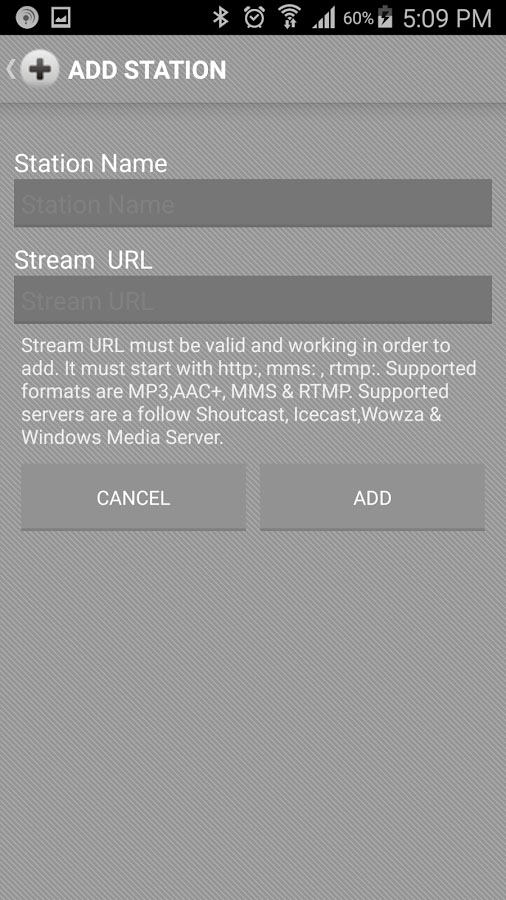 Net Radio Player is an Android application to listen your station using your Android phone. If you are using Shoutcast, Icecast, Wowza & Windows Media Servers, you may use this application to play your live radio. App features:
-It shows now playing status if available on your streaming.
-It shows album cover art if available on last.fm
-It will reconnect the stream if your streaming server disconnects.
-With sleep timer.
-You may use Shoutcast v1/v2, Icecast.
-Supported protocols are http, https, mms & rtmp
-Supported codecs are AAC, AAC+, MP3 & Ogg
-It doesn't support pls, asx, qtl and other playlist format.
-Supports Android version 2.3 and up.
How to use:
1. Run the app
2. To add stations, click on + sign. Add your station name and stream URL.
3. To Edit, long click on station name and select edit.
4. To Delete, long click on station name and select delete.
5. To play, just click on the station you wish to play.
6. To stop, click on stop button if playing.
Example of streaming URL:
Shoutcast V1
http://ip:port
Shoutcast V2
http://ip:port/1/stream
Icecast V2/KH
http://ip:port/mountpoint
Net Radio Player at Google Play

ServeStream: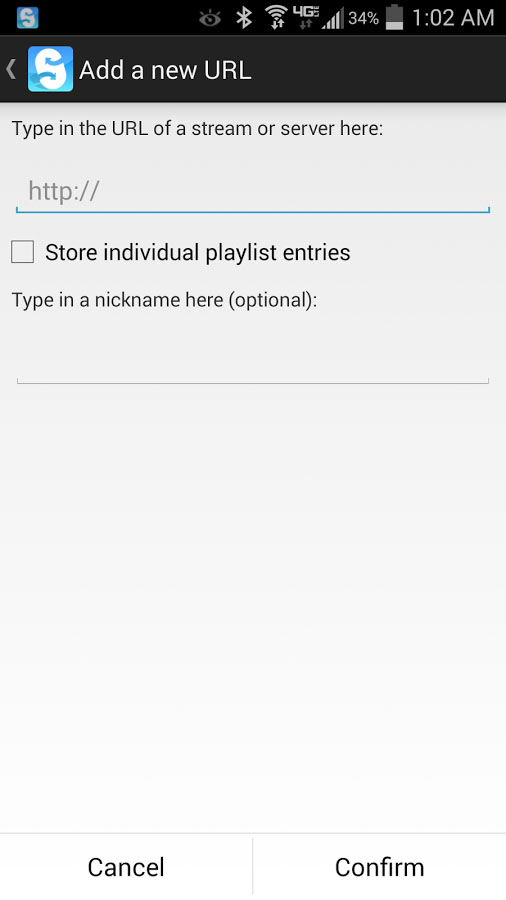 Open source HTTP streaming media player and media server browser. Supports custom, online radio and SHOUTcast v2 and ICEcast streams. App features:
- Supports the following media formats:
Protocols: http, https, mms, mmsh, file
Audio: mp3, 3gp, mp4, m4a, ogg, wav, mid, xmf, mxmf, rtttl, rtx, ota, imy, and more...
Playlists: m3u, pls, asx, m3u8, xspf
- Supports multitasking/playing audio in the background
- Repeat and shuffle modes
- Alarm clock support
- Home screen widget
- Shortcut support
- Utilizes HTML parsing to allow navigation of HTTP media servers that serve HTML pages
URL Radio Player: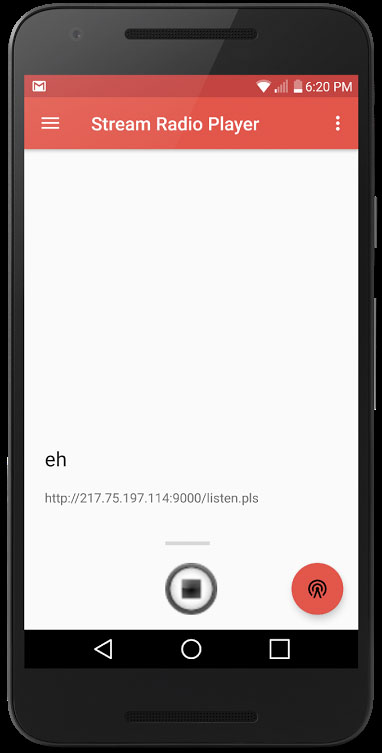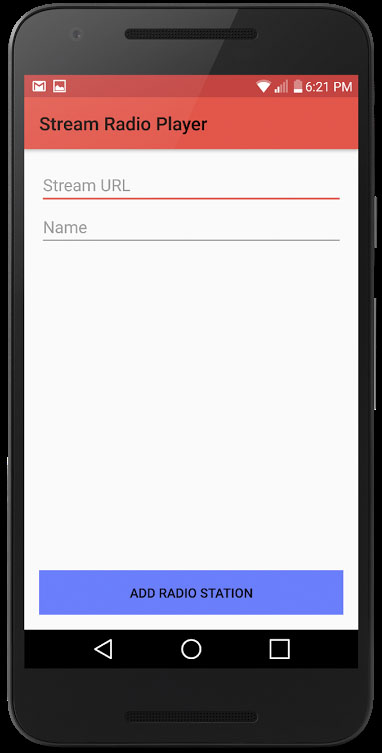 URL Radio Player is a shoutcast v1 v2 and icecast player. The application is capable of streaming infinite radio stations via the URL. App features:
The URL Radio player supports
1) Custom Streams
2) Shoutcast v1 v2 and icecast Streams
3) Online Radio Streams
4) Open Http Streams
URL Radio Player Supported Protocols
1) Http
2) Https
3) mms